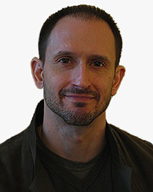 WELCOME

I am an experienced, licensed therapist practicing in San Francisco and Berkeley. For the past decade I have been successful in helping individuals and couples address a wide range of issues including anxiety, depression and relationship problems. Sometimes the changes brought about in therapy are profound. However, what excites me about the work I do is to experience first hand how one small shift in perspective regarding some aspect of ourselves, of others, or the circumstances in which we find ourselves, can beneficially, and lastingly, alter the course of our lives.

In the safe, confidential environment of my office I provide a supportive, interactive partnership within which we can collaboratively and productively engage the issues for which you're seeking help. 

Current research suggests that most people find psychotherapy to be a beneficial experience.  Importantly, across studies and methodologies, this research has shown that the single most important factor related to a beneficial outcome concerns the relationship between therapist and patient. For this reason, I welcome you to explore my site and to call or contact me if you feel I might be a good candidate as your therapist.  I'm happy to speak with you, to discuss your situation and to determine if we might work well together.

SAN FRANCISCO PSYCHOTHERAPIST / BERKELEY PSYCHOTHERAPIST / SAN FRANCISCO THERAPIST / BERKELEY THERAPIST / SAN FRANCISCO COUPLES COUNSELING / PSYCHOTHERAPY SF

SCOTT CAROLLO, MFT

THERAPIST & COUPLES COUNSELOR IN SAN FRANCISCO AND BERKELEY

    75A PIERCE STREET



3120 TELEGRAPH AVENUE, SUITE 12
SAN FRANCISCO, CA 94117

                   BERKELEY, CA 94705



INITIAL CONSULTATION

I offer an initial telephone consultation, at no cost, to help determine if I'm the right therapist for you. I welcome any of your questions or concerns. Explore the site and call or email to schedule a consultation or make an appointment.

415-860-0769

scottcarollo-mft@comcast.net